Description
Properties
3D Printing
| | | | |
| --- | --- | --- | --- |
| Extrusion temperature | 245 – 255 | °C | |
| Plate temperature | 85 – 90 | °C | |
| Enclosure temperature | 20 | °C | |
| Nozzle (minimal) | All | mm | |
| Diameter | 1.75 | mm | +/- 50 µm |
| Colour | Gray | | |
Mechanical properties
Physical
Tensile



Test performed at 1mm/min on 3D printed test specimins at 0°, along with the tension stress.
| | | | |
| --- | --- | --- | --- |
| Young's modulus | 2265 | MPa | ISO 527-2/1A |
| Ultimate strength | 44 | MPa | ISO 527-2/1A |
| Elongation ultimate strength | 3.2 | % | ISO 527-2/1A |
Thermal properties
Electrical properties
| | | | |
| --- | --- | --- | --- |
| Electrical resistivity | 109 | Ω | |
Documentation
Download the technical chart
Download the security chart
last updated : 08/03/2023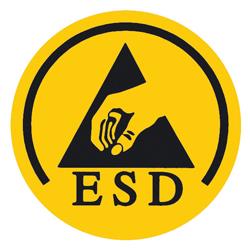 Nanovia PETG ESD is a composite FFF filament with anti static properties. These properties are obtained by the integration of conductive ceramic charges, allowing for the evacuation of accumulated static electricity, generated by electronic components and friction.
When an electronic charge accumulates, it's sudden discharge can cause damage to electronical components.
Unlike other ESD carbon based composites, Nanoiva PETG ESD does not leave any marks and is usable in clean rooms.
Nanovia PETG ESD ease of printing makes it compatible with most commercially available 3D printers and does not require a heated enclosure. Its thermal resistance up to 80°C allows allows for the intergration of potentially warm electronics such as motherboards.
Ideal for : circuit boards, containers, couplings, ESD storages
Nanovia PETG ESD is also available in pellet form for plastic extrusion and 3D FGF pellet printing.
Advantages
Discharges static electricity
Easy printing
Good temperature resistance (80°C)
Suited for clean rooms / doesn't leave any trace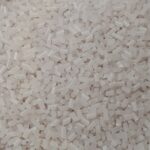 Nanovia PETG ESD is also available in pellet form for plastic extrusion and FGF 3D printing.
Application recommendations
Storage
Store in airtight container with desiccant, out of direct sunlight.
Dehydrate for 4h at 60°C prior to printing after prolonged exposure to humidity.
3D Printing
Extrusion temperature : between 245 and 255 °C
Heated bed temperature : between 85 and 90 °C
Post treatment
For the ESD properties to be active, Nanovia PETG ESD parts should not be covered with paints.
Health and safety
Printing
We recommend printing Nanovia PETG ESD in a room equipped with air extraction or by using appropriate breathing equipment.
Post traitement
Standard PPE recommended (dust mask, gloves)
Certifications
Certification RoHS Nanovia PETG ESD :
Packaging
Vacuum packed spools, with desicant, packed in individual boxes with engraved serial number.
Other formats available on demand.
| | | | | | | |
| --- | --- | --- | --- | --- | --- | --- |
| Spool | L1 | L2 | D1 | D2 | D3 | Weight |
| 500g | 53 | 46 | 200 | 90 | 52 | 182 g |
| 2kg | 92 | 89 | 300 | 175 | 52 | 668 g |
www.nanovia.tech/ref/petg-esd