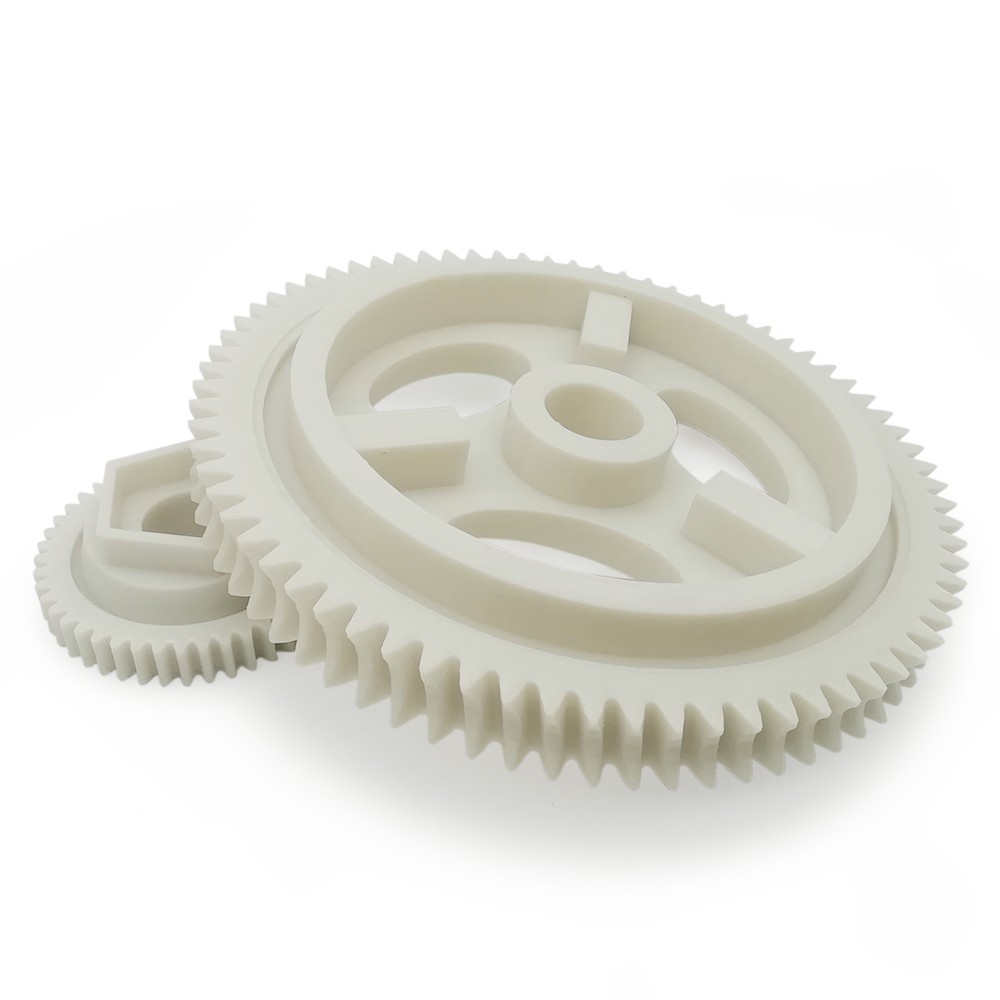 September 7, 2023
PC-ABS is a common polymer in the plastic industry, It is often used for body work and shells thanks to its high shock absorbing qualities.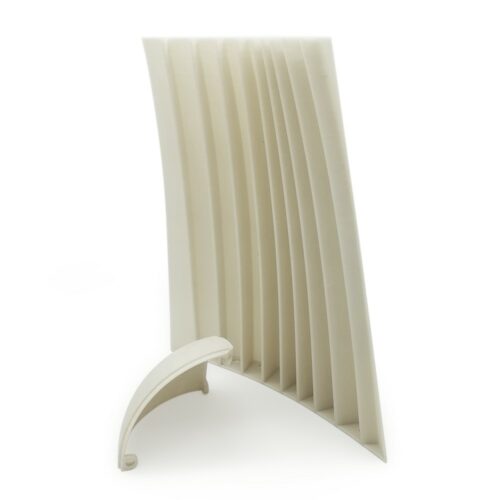 It's the first fire resistant (V0) material that is able to withstand continuous temperatures of over 100°C.
Compared to both polycarbonate and ABS it's more rigid, and has its ultimate resistance square in the middle of them.
PC-ABS is easier to use in additive fabrication compared to native polycarbonate. Unlike the latter, PC-ABS is 3D printable with a non heated enclosure.
PC-ABS is available in many versions, with different compositions and additives.
Nanovia has two kinds of PC-ABS available for 3D printing, Nanovia PC-ABS V0 and Nanovia PC-ABS Rail. Both are V0, meaning that they stop combusting when the source of a flame is removed.
The thicker a part is, the harder it is to light it on fire. PC-ABS parts can be 1.5mm thin and not ignite.
Nanovia PC-ABS Rail is also certified with the railway EN 45545-2 norm for smoke and toxic gas generation.
Nanovia PC-ABS V0's resistance sits precisely in between native ABS and PC at 43MPa, whereas Nanovia PC-ABS rail sits closer to Nanovia PC CF's resistance thanks to the additives necessary for the EN 45545-2 certification.
Density g/cm3
Rigidity (Young MPa)
Ultimate resistance (MPa)
Fire resistance
Price/kilo (€ sans VAT)
PC-ABS V0
1,18
2510
43
V0 at 1,5mm
52,25
PC-ABS Rail
1,21
2610
60
V0 at 1,5mm
EN 45545-2
64 ,60
ABS EF (Natif)
1,03
1800
33
Flammable
30,85
PC VO (natif)
1,20
2165
53
V0 at 3mm
52,25
PC CF (carbon fibre)
1,26
6390
87
Non certified
99,75
Tags:
Nanovia PC-ABS
,
Nanovia PC-ABS Rail
Categorised in: Products