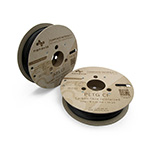 September 13, 2022
You'll find all of our filaments, 3D printer post treatment products, and pellets in our "store" section.
"Industry" prices are automatically applied by volume starting at 5 products ordered.
You can now also directly request a proforma quote online :
The "add to quote" option is directly available on the product page for all subscribed visitors
To subsrcibe, please visit : https://nanovia.tech/en/my-account/
---
Nanovia doubled it's production capacity, and now also offers its whole range of composite products as pellets for 3D FGM printing and plastic injection.
Our semi-rigid Nanovia TPU 70D is once again available in our store.
---
Our latest articles :
Categorised in: Newsletter