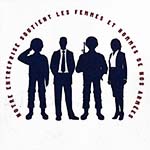 July 7, 2023
Nanovia PA Food Industry
Nanovia PA Food Industry (FI) is a 3D printer filament enriched with a metallic charge. This charge is detectable by tunnel metal detectors communly used in the agri-food industry, to prevent fractures parts to end up in the final product.
Polyamide (PA) resists temperatures of over 100 °C and can be cleaned / desinfected with steam. It also has a good chemical resistance in regard to cleaning agents.
These properties make it the ideal material for : gripppers, suction and blowing devices, spatulas, template structures, wheels, adapters, etc…
Nanovia FI is printable without an enclosure, and hardly retracts during the printing process. It is compatable with most 3D printers.
Read more : https://nanovia.tech/ref/pa-fi/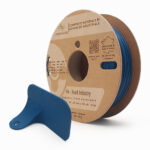 PETG filament launch
Early June Nanovia launched our range of native PETG filament in 9 colours. 3 specifically for the creation of simulation weapons for law enforcement agencies.
PETG is a filament resistant up to 80°C. It is 50% stronger than ABS, and twice as flexible as PLA. Suitable for parts subjected to shocks, it fails progressively and can be used for functional prototypes.
Glycolated PET is better adapted for 3D printing thanks to improved inter-layer adhesion, and can be used on all 3D printers.
See the full range : https://nanovia.tech/ref/petg/
Nanovia Flex VX désormais disponible en vert
The virucidal 3D printer filament Nanovia Flex VX is now available in its original green colour. It will also stay available in black while supply lasts.
Nanovia Flex VX joins Nanovia PLA VX which is already available in the same colour.
With Nanovia Flex VX create virucidal flexible pieces with choch absorbing properties. Specially made with additive fabrication in mind, this filaments is suited for the limitation of biological contaminantes spread, certified ISO 21702:2019.
Nanovia Flex VX virucidal properties allow for the elimination of 95,3% the H1N1 virus, after a contact time of only 1 hour, and close to 100% after 4 hours.
Read more : https://nanovia.tech/ref/flex-vx/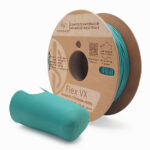 Charte d'engagement ProMilès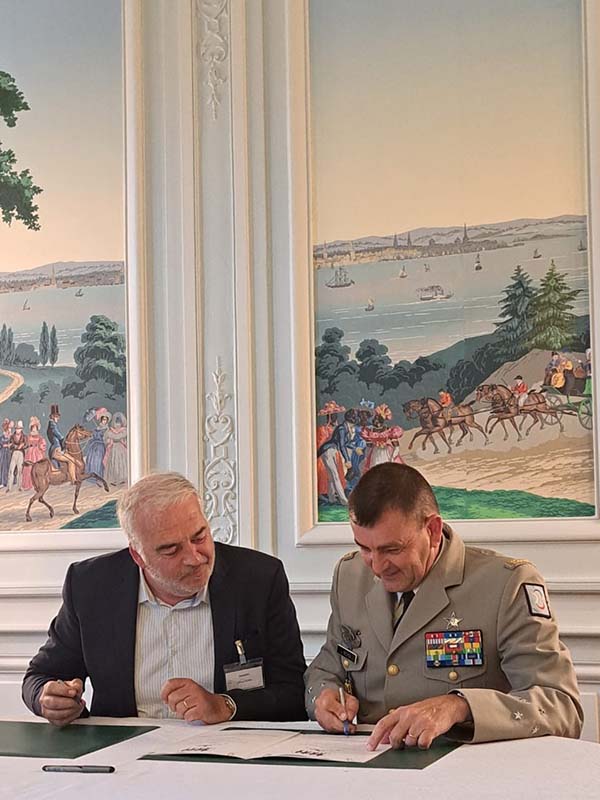 Organized earlier this month by the MEDEF, 29 Breton companies, among which, the western defence cluster members signed the PROMILES engagement charter.
Nanovia, represented by Jacques Pelleter, attended this event and signed the charter under the supervision of army corps general Laurent Muchon.
This charter aims at assisting ex-military personnel and family members to integrate local compagnies, and if needed propose adapted working conditions and flexible hours.
Categorised in: Newsletter