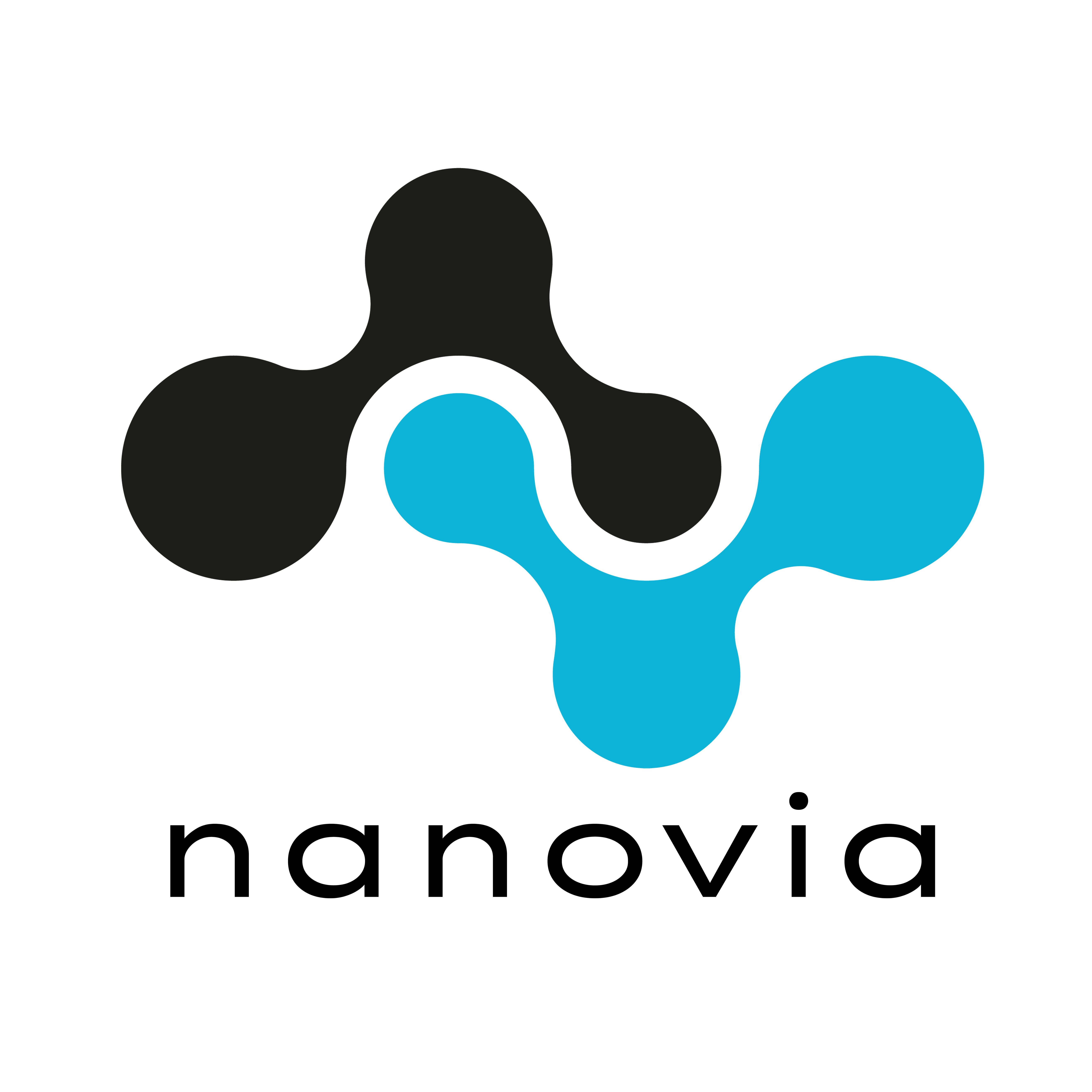 February 9, 2022
With the new year welll underway we'd thought it time to look back at what Nanovia has been up to in 2021, and what is in the works for early 2022.
Nanovia VX : Virucidal filaments
Early 2021, we started our range of virucidal materials called "VX". Available in both flexible and rigid forms, these materials have been certified with the ISO norm 21702.
These materials allow for the creation of auto disinfecting frequent contact objects, such as door handles. Its anti fouling properties when submerged also brought to light some surprising applications.
Nanovia Rail : Non flammable railway norm filaments EN 45545-2
In close collaboration with our industrial parners Nanovia started it's "Rail" range of certified EN 45545- (R22, R23) filaments.
This norm, specific to the railway industry, guarantees the non flammable, and toxic fumes free nature of a product. Nanovia PC-ABS Rail is easier to print than a native polycarbonate and allows for the creation of strong mechanical componants useable up to around 110°C in sensitive environments. This range will be broadened in 2022 with several new products :
Nanovia PA Rail (Polyamide) printable on standard 3D printers without an enclosure, and usable up to 100°C.
Nanovia PPS CF Rail, a technical polymer that rivals PEI, with an operational temperature of up to 200°C. Easier to print than the latter, notably thanks to the added carbon fibres.
Nanovia R : Recycled filaments
In collaboration with the Brest based Fil&Fab, we've developed a polymide (nylon) filament made using 100% recycled fishing nets. These nets are collected at the ports surrounding Nanovia less than 30km away.
A recycled carbon fibre reinforced version is currently in development.
Nanovia TPU 70D : Flexible industriel
Widening our offer of flexible filaments, Nanovia TPU 70D allows for the creation of structural pieces requiring high shock absorption and wear resistance.
This "semi-rigid", as hard as ABS, is notably used to create drone components, and in the paramedical field braces and corsets.
Nanovia EXP : Filaments expansifs
One of the first innovations of this year is our new Nanovia Flex EXP.
The first in a wider range, this low density polyamide flexible composite is paired with a homogeuously intergrated network of expansive microcapsules.
Depending on the printing tempereaure, this material will more or less expand.
Nanovia Flex EXP allows for ultra light objects and structures down to 0,47 g/cm3, with the ability to modulate density and hardness in a single print.
This material is aimed at the creation of technical and light inner frameworks. It also has a paramedical use in the creation of brace inserts and orthopédic soles. A further application would be specialized shock absorbers and acoustic isolation
During JEC World 2022 you can see Nanovia Flex EXP in action, in the Brittany Pavilion in partnership with Lynxter who will be using it on their new 600D printer
We will be expanding this new range of materials throughout 2022 with several polymers currently in development
Nanovia PP CF : Reinforced Polypropylene
Late February 2022, we are going to expand our catalogue of polymer with the new Nanovia PP CF. This carbon fibre reinforced polypropylene is ideal for pieces subjected to repeated strain, and has an operational temperature of up to 100°C.
Nanovia Projet SPRING : Extreme conditions filament
Later this year Project SPRING, a RAPID/DGA project is going to finish. Started in 2019 the goal of project SPRING is to create a high temperature, high performance material. This material is also designed to withstand harsh chemicals and temperature differences. The result of this, our soon to be Nanovia PEKK-PEI GF.
Nanovia Mt & Cr : sintering filaments / MIM , CIM injection.
During 2021, we have introduced our industrial clients to our Nanovia Cr and Mt range of ceramic and metallic filmants for sintering. Printable using a standard 3D printers, the "green part" undergoes a thermal debinding and sintering step, after which a dense part remains. We've started this range with our Mt Stainless steel 316l and Cr Sic (Silicum Carbide) filaments.
Working with our various industrial partners and with sintering experts, we've optimised our formulation . It's on this constantly improving foundation that we are expanding the Mt and Cr range.
Currently in development:
Metals : Copper, Inconel 718, and titanium
Ceramics : Alumina, Zircone, Boron carbide, and tungsten carbide
Tags:
Nanovia PA Rail
,
Nanovia PP CF
Categorised in: Newsletter