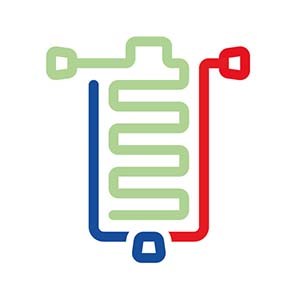 March 3, 2022
Launched in September 2021, the IODA project aims to develop technical materials, allowing the production of lithium ion accelerators (batteries) by additive FDM manufacturing.
This new technology would enable the creation of batteries shaped and integrated into their containers, for aerospace applications and the creation of new multidimensional architectures for better electrochemical properties.
The IODA project is planned to conclude in 2023.
—
In order to develop and produce complex current collectors, the IODA project is mude up of 4 specialists in conductive composite polymers, batteries, and additive fabrication :
Project financed by the L'ANR
—
Building on the success of the regional project OBI-ONE (formulation of composite lithium réactif PLA filament) by the LRCS and LTI, the team of the LRCS headed by professor Loïc Dupont developed a 4 extruder 3D printer able to print the different components of a battery (anode, cathode, seperator, and current collector) using specialized filament. A complete functional prototype, has been made during this project.
—
With its experience in the development of composite conductive polymer filaments and based on 2 additive manufacturing PhD dissertations, the GEMTEX team is in charge of making the first prototype filaments for batteries, on the practical tests executed by the LRCS and the characterisation testing done by the LTI.
—
Building on the prelimary work done by GEMTEX and the LRCS, as well as our industrial experience, Nanovia will finalize the filament formulations required for their development, and their large scale industrialization.
—
To follow the development of Poject IODA you can click the following link : Project IODA
Tags:
Project IODA